MONDOSCI: "Sailors with boots" and "Snow&Fun"
If you can't go on sailing in the mountains, Mondovela is going to the mountains to meet your every need.
You can try exciting downhill trails and plow soft snow slopes, explore the peaks of the valley, surrounded by the green of uncontaminated nature and knocking down mid-air suspended paths.
It will be like floating in a sea of another color, caressed by a breeze of different flavor but warmed by a radiant sun reflecting its rays in the clear blue of a clear sky like a water mirror.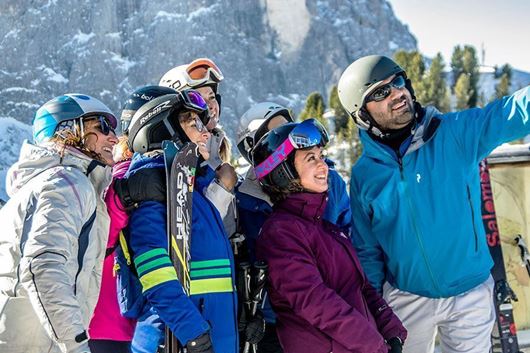 Dal 2 al 4 marzo 2018. L'Alta Engadina è una delle località sciistiche più conosciute e frequentate al mondo, esclusiva, elegante, cosmopolita e glamour. Ed è ancora qui che abbiamo programmato l'uscita 2018 dei "Velisti con gli scarponi". Dal 2 al 4 marzo vi aspettiamo a Pontresina, tra le meraviglie naturali del Cantone dei Grigioni, nel cuore di un comprensorio sciistico senza eguali, con 57 moderni impianti di risalita e 350 km di piste impeccabili.